Special Note: We are closed from January 20, 2019 until February 4, 2019 and will re-open on Tuesday, February 5, 2019. Happy New Year!
---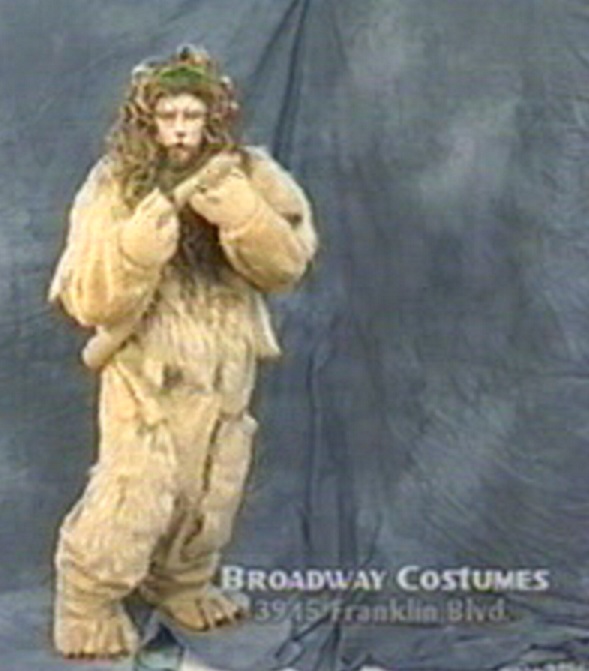 We carry a large inventory of rental costumes!
Come by and choose from our large selection of costumes including props and accessories. We have the highest quality costumes and the biggest selection for any needs! From Animals to Storybook, for any period of time, to Stage and Theatrical, we have it all covered.  Check out our Catalog for our rental inventory (and with imagination, we can come up with many more ideas to fit you)!
And that's no Cowardly Lion!
Reserve Today! 916-455-6021
Theatrical & Special Effects Makeup
To finish off your costume, we have the best selection of special effects makeup and theatrical makeup in the Sacramento area. Finishing off your costume with professional theatrical makeup will make you stand out from the crowd.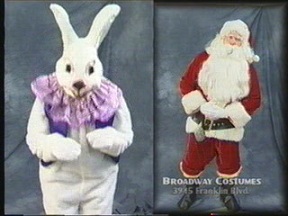 Store Hours and Location
We're open year-round and we have extended hours during the Halloween season.  If you're planning a party, producing a school play, a theatrical production, or just want to get dressed up, Broadway Costumes can help you transform yourself into whatever you want to be.
Broadway Costumes is at
3945 Franklin Blvd, Sacramento, California
916-455-6021
Click here for a map to our location.
 Check us out on Facebook and Yelp!